Opening: 14.04.2023, 18:00
15.04 – 11.06.2023
Komplot, Place du Conseil 4 Raadsplein, 1070 Anderlecht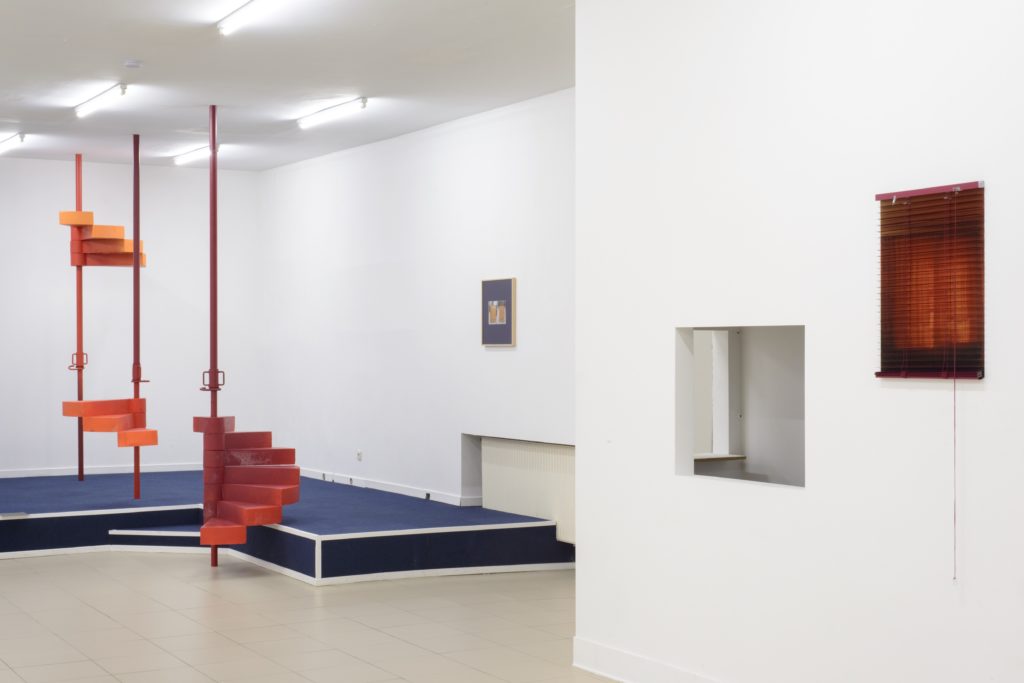 For her first solo exhibition in Belgium, Michaela Schweighofer has created a new sculptural installation, consisting
of five series. Co-produced by Phileas, it consists of sculptures and images within a site-specific installation that brings together objects that are derived from the urban architecture and the domestic interior: always combining and questioning binaries where the external is melting into the internal, the city into the home, the masculine into the feminine. The sculptures are vessels, stuffed and empty at the same time, always tightly lashed to be kept in place. They whisper about our conflicts, wishes, dramas and desires.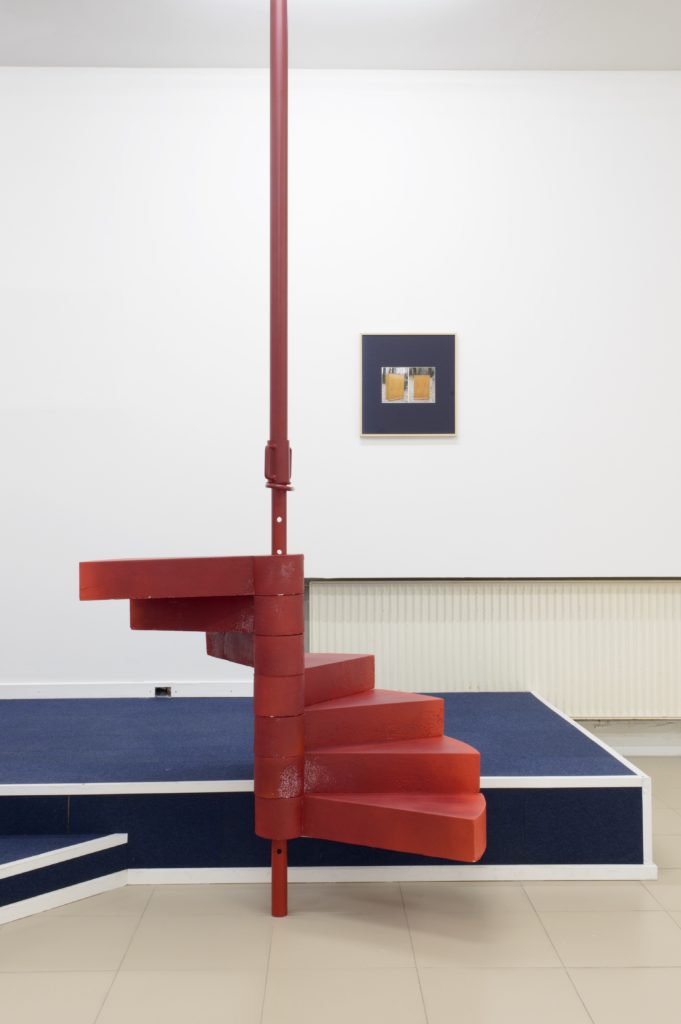 The exhibition will be accompanied by a series of lectures and performances given by the artist and collaborators:

April 21 – 19.00: Performance during Art Anderlecht, Komplot
May 12 – 19.00: Vernissage vitrine and lecture performance by Michaela Schweighofer, NICC, Rue Lambert Crickx 1, 1070 Anderlecht
June 9 – 19.00: Texas Brussels, Komplot
Michaela Schweighofer (1983) is a visual artist from Austria, based in Brussels and Vienna. She has an inquisitive approach to sculpture that often leads to immersing herself in handicrafts and new techniques. Michaela is interested in sociopolitical and feminist questions, which she explores within her practice and in various collaborative formations. Her work takes shape in texts, lectures, sculptures, and sculptural installations. In 2020, Forum Stadtpark published her book FROM THE PROP TO THE INSIDE, a theoretical-subjective anthology in which she interrogates her own practice by writing and gathering texts on the concept of the sculpture as prop and the stage as installation. She studied English, Psychology and Philosophy at the Karl-Franzens-University in Graz and the Université VII in Paris, as well as Video and Sculpture at the Academy of Fine Arts in Vienna and the University of Fine Arts (HFBK) in Hamburg. She has exhibited work and realised projects at Neue Galerie, Graz (AT), Kunstverein Eisenstadt (AT), Pogo Bar, KW Institute of Art, Berlin (DE), foundation, Vienna (AT), Skulpturinstitut, Vienna (AT), brut, Vienna (AT), Forum Stadtpark, Graz (AT) Gipsmuseum, Graz (AT), Galerie der HFBK, Hamburg (DE) and MUMOK, Vienna (AT).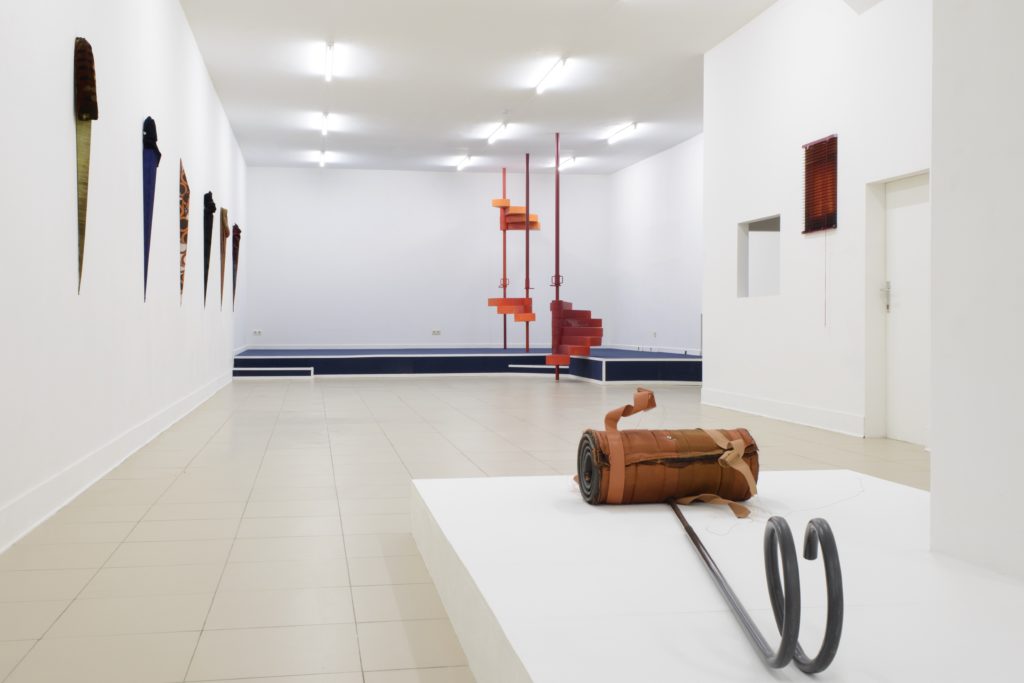 The exhibition is made possible through the generous support of Phileas – the Austrian office for contemporary art, BMKOES, ÖKF Brüssel, Land Steiermark, VGC, COCOF, FWB and the municipality of Anderlecht.
Michaela-Schweighofer_TEXT_Stefano-Faoro-_FR.pdf
Michaela-Schweighofer_TEXT_Stefano-Faoro-_EN
Michaela-Schweighofer_TEXT_Stefano-Faoro-_NL
Michaela Schweighofer on Phileas