Monday 29.05.23, 20:00
Doors: 20:00 – Talk: 20:30
Komplot, Place du Conseil 4 Raadsplein, 1070 Anderlecht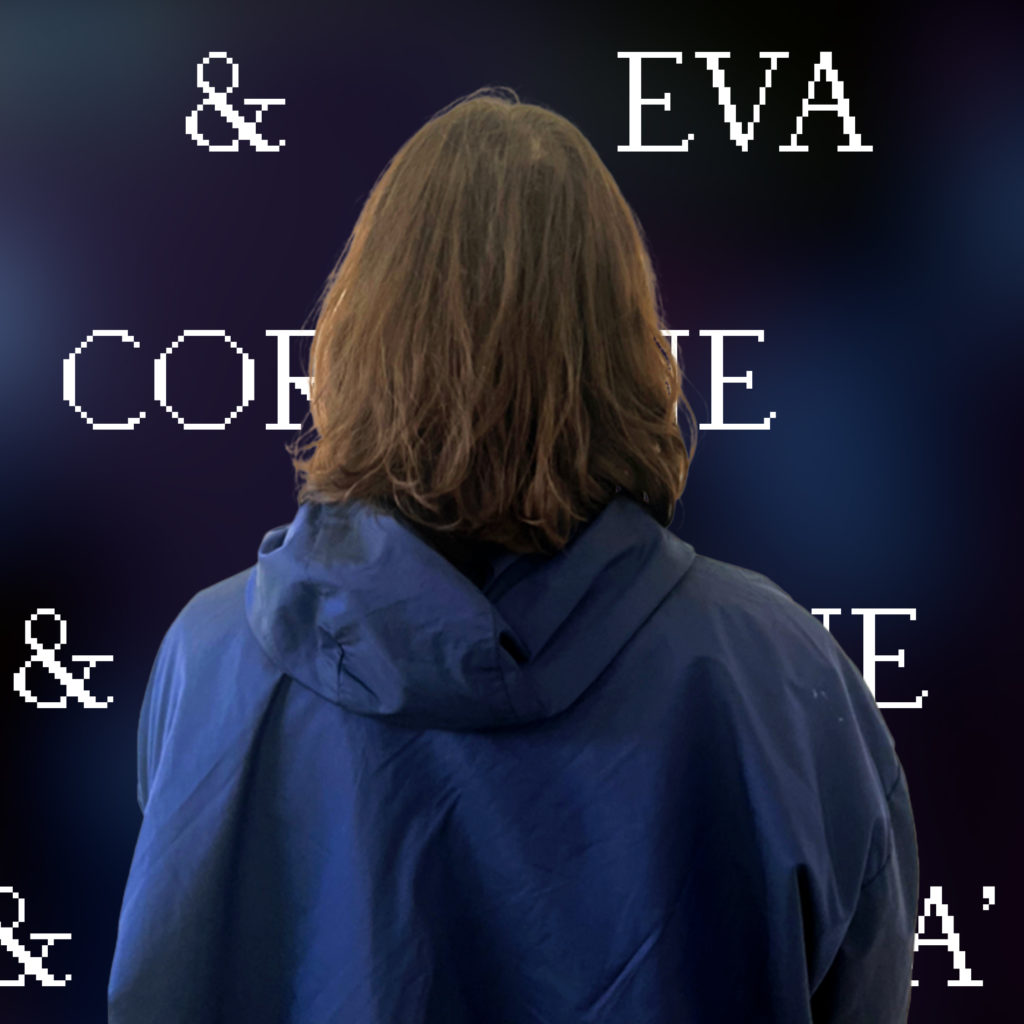 Every month Double Minutes invite two artists to challenge the format of an artist talk. Rather than discussing the artist's practice, specific works of art and/ or exhibitions they ask each artist to select ten fragments that move them, as a starting point for the dialog. There are no restrictions on the choice of media: film, music, literature, internet, objects, etc. The artists can also experiment with the scenography and performative qualities of the talk itself. Double Minutes hope to welcome you for an engaging and insightful evening with a focus on the joint experience of personal fragments.
For their 8th edition, Double Minutes invite Coraline Guilbeau and Eva Giolo.

Coraline Guilbeau
Coraline Guilbeau creates performances in in-situ installations. Each project is contextual and is built from an encounter, a space, a given situation. Interested in notions of time, feelings of déjà-vu, what is out of focus, she creates immersive performances in order to feel the experience of a doubt about reality. She questions the loss of sensations that our bodies can sometimes encounter, wondering what makes us alive or real. It is a question of memory and perception, of the past and the present, of the hallucination and the tangible which merge one in the other.

Eva Giolo
Eva Giolo (b.1991, Brussels) is an artist working in film, video, and installation. Her work places particular focus on the female experience, employing experimental and documentary strategies to explore themes of intimacy, permanence and memory, along with the analysis of language and semiotics.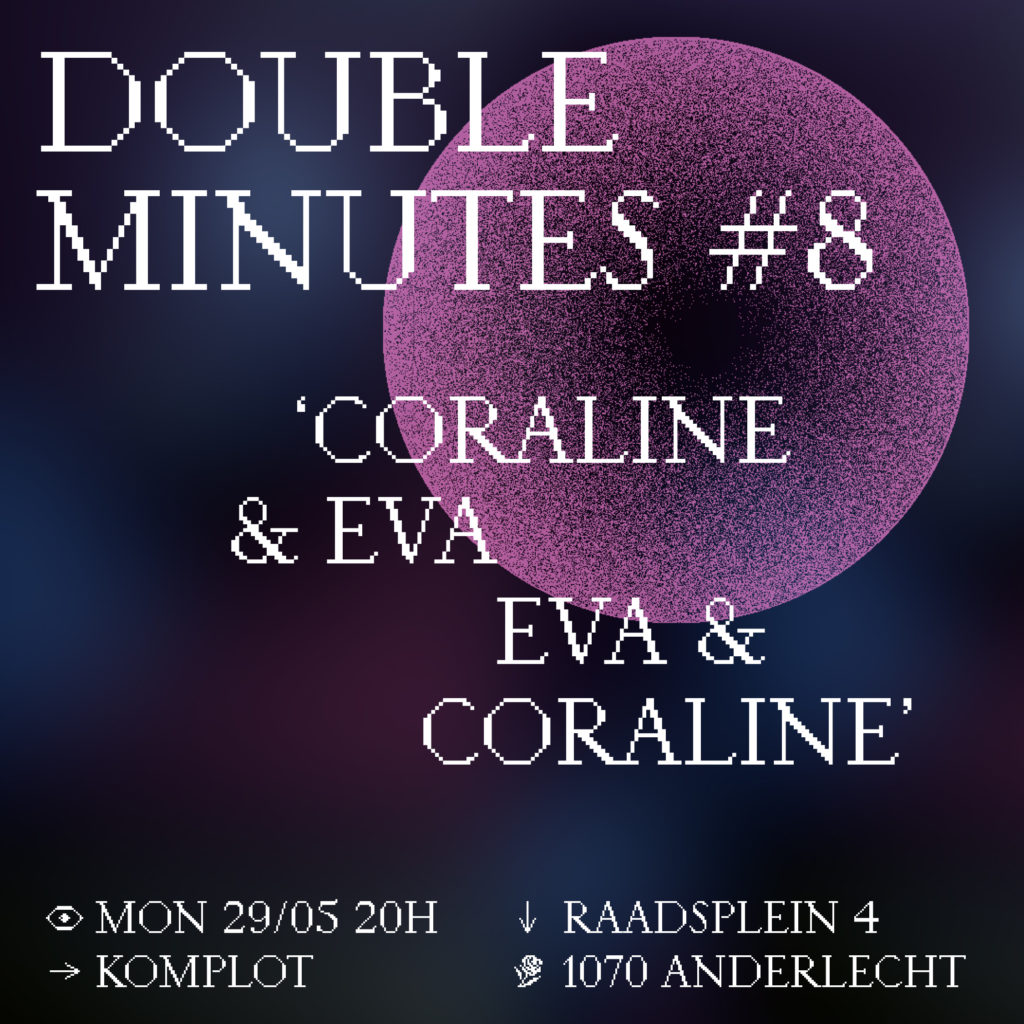 Hosted by Komplot.
With the support of Fédération Wallonie-Bruxelles, COCOF, VGC, and Anderlecht.